Mr. Solar® DIYPowerHF 45 Watt, Solar Panel Kit w/ USB Power Port and Fused Cable (OLSK-45HF)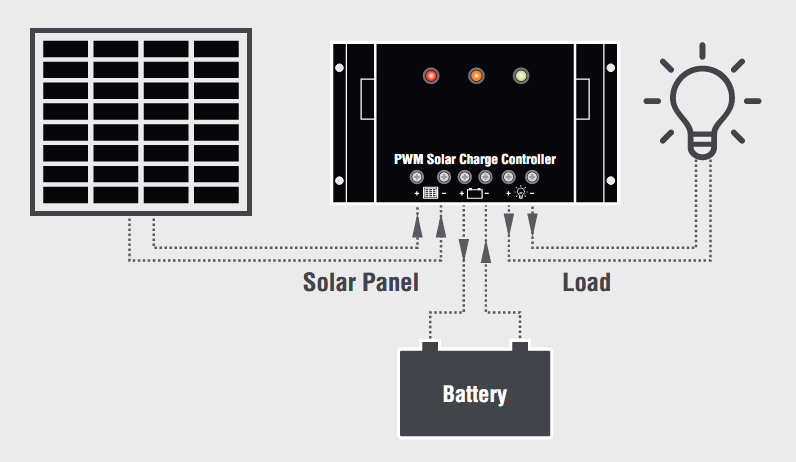 NEWLY CONFIGURED KIT...
MORE POWER FOR LESS $$$...
NOW ONLY $152.00!

The NEW! Mr. Solar® 45 Watt Solar Panel kit is our response to the typical consumer-grade kits popular among DIY'ers, hobbyists, and emergency and survival preppers. Our single, high-efficiency, poly-crystalline solar panel will withstand high wind pressure, hail and snow load. Our high-efficiency panel carries a 5 year marterial and workmanship warranty, 90% performance up to 10 years, and 80% performance up to 25 years. Our high-quality SolarLand 10A 12/24V PWM Charge Controller w USB Output is warrantied for one year and will ensure that your batteries are not under- or over-charged far beyond it's warranty period.
NOW INCLUDES A USB POWER/CHARGING PORT!

Our 45 Watt Solar Panel Kit Includes:
SolarLand SLP045-12U 45W 12V Solar Panel - PDF SPEC SHEET - At just under 4 sq. ft. (10.25 lbs in weight), this multi-crystalline panel is much smaller compared to the Harbor Freight 45 Watt Kit's 9 sq. ft. amorphous thin cell panel area, giving you lots of elbow room in areas where space is at a premium. Our solar panel includes a 5-year warranty on materials and workmanship compared to the Harbor Freight 45 watt solar kit which has only a 90-day warranty. Our solar panel is an industrial-grade PV module that is high-impact resistant, including from hail damage, and made from durable materials including an aluminum frame.

Complaints about the quality of the consumer-grade Harbor Freight solar kit, which uses amorphous panels, being "shabby" or "flimsy" are common.


SolarLand SLC-NR1012UL 10A 12/24V PWM Charge Controller w USB Output - PDF SPEC SHEET - A 10-amp controller is sufficient to replace the frequently discarded voltage regulator in that other solar kit. Our regulator, which is an actual industrial-grade battery charge controller, includes a one year warranty.

The the other consumer-grade solar kits have only a 90-day warranty and their voltage regulator is often quickly replaced by people who purchase that other kit! So, why even bother with it? And with proper installation and care, our controller will last way beyond the warranty period and paying for itself many times over!
Complete Wiring Kit including the module-to-controller and controller-to-battery wiring with battery clamp set. While the consumer-grade wires that come with the HF kit are kinda nice, the Mr. Solar™ 45 Watt Solar Panel Kit requires only one panel instead of three and the wiring we include in our kit is industrial-grade and is correctly rated for this type of power system. Our kit includes a 20' length of MC4 output cable, which will be cut in half to create two 10' lengths to connect the solar panel's MC4 cables to the charge controller, and 36 inches of #10-1 controller-to-battery cable.
Expand This Kit to a Deluxe 45 Watt Solar Power System:
In order for your solar panel kit to be even more useful, you'll need one or more batteries. If you want to power AC appliances like a TV or can opener or a fan, you'll also want to grab an inverter. These two items, together with the kit, comprise a complete 45 Watt Solar Power System.
Universal Power UB12350 12V 35Ah AGM Battery - $81.00. This is a 35Ah battery that is sufficient for a small scale system. Includes a 1-year warrany. This is an industrial-grade solar power system battery designed specifically for this type of application. Always be careful when it comes to batteries and battery charging and choose the right battery!
Samlex PST-300-12 Pure Sine Wave Inverter - $161.00. The Harbor Freight kit page suggests that a 300 watt inverter is required to run AC loads with their kit, which is not included. So, why not invest in a quality pure sine-wave inverter that provides continuous power and 300 watts of surge protection, with a cleaner electrical signal that sensitive electronics use. Supplied with terminal battery clamps and terminal rings. Take our word for it, don't go cheap at Walmart for your inverter. You'll just end up wishing you hadn't gone for the cheapest product. For an explanation of pure sine-wave vs. cheap inverters, go here.
READ: A Quality Alternative to the Typical 45 Watt Solar Panel Kit!
There is currently no Product Data Sheet available for the . Questions? Please continue reading below...
For more information about the Mr. Solar® OLSK-45HF 45W Solar Panel Kit w/USB Power Port, please feel free to contact us here or call us at 888.680.2427 or email us and we will be glad to assist in any way we can. Thank you for visiting Mr. Solar™, your last stop for solar power systems and components.
This tab is currently undergoing development. Please refer to our Shipping & Returns page for this information. Thank you.
This tab is currently undergoing development. Thank you.
Great product, great company

I bought this solar kit to run the water pump on my fountain. It is exactly as advertised. The wiring skills to assemble it are fundamental.

The instruction booklet that came with the controller is clear. There is no "quickstart" guide. You should either be familiar with how these systems go together or you will have to read the entire manual carefully. This was no problem for me.

You will need to plan ahead for suitable housing for the batteries and controller.

Best yet, Mr. Solar as a company has been great. I've called a few times with questions - some dumb, some tricky. The people at Mr. Solar are busy, but I always get a call back and they work with me to troubleshoot my system. They are respectful of my intelligence, look things up instead of guessing, and have 100% success at helping me solve the problem.
Write a Review