Preparedness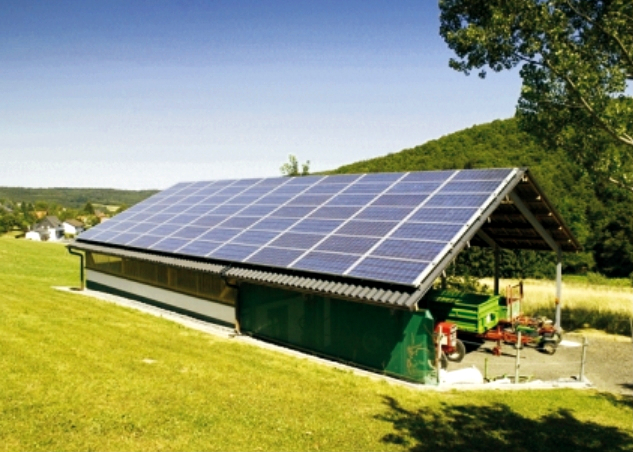 Preparing for disaster is something everyone should be doing. The catastrophes of Hurricane Katrina, wildfires in the western United States, the Zika virus scare in Florida, and floods in Louisiana are clear examples of why it is important to be prepared in the event of natural and man-made disasters. One of the most important things you can do to ensure some degree of quality of life in the midst of such disaster is to be able to flip a light switch and have the light actually come on. Just this simple luxury in a time when your entire world has been turned upside down is enough to allow you to catch your breath and collect your thoughts and begin to make a plan for how you'll move forward in dealing with the disaster - and perhaps even be able to turn your attention not towards your own survival, but towards helping your neighbors who may be in distress.
Some of you are no doubt concerned about existential threats as well, like drastic negative changes in society like an economic collapse, or virus outbreaks, or an asteroid strike. There no shortage of evidence that these things happen, some frequently and some not so much. But you know the chance truly exists that something on this scale will happen, eventually. And, frankly, it's not really a matter of chances. It will happen. The record is clear.
Now, it makes sense that you plan for such contingencies by buying and storing the things you know you'll need to make it through a major disaster, be it a hurricane or a space rock. These things include food and medical supplies, offensive and defensive personal protection gear, and for those of you with land, the tools and implements you'll need to grow your food and raise farm animals in the event of a longer-term disaster. But you'll also want to have electrical power.
The only way to have electricity when the grid goes down during a disaster is to have a backup power system (BPS). Your BPS can be a gas or diesel generator, which will be subject to however many gallons of fuel you have stored. But once the fuel runs out, the lights go out. This doesn't mean you shouldn't include a fuel-burning generator in your post-disaster energy planning - you certainly should. But if you add solar power as part of your BPS planning, you can significantly extend your fuel by using the generator for only your most power-intensive needs. With the right solar power system, most of your home electrical needs can be met amidst a disaster.
At MrSolar.com, we can design a solar power system that will produce power for you long after your generator fuel is gone. Each person's situation is different so it's difficult for us to know exactly what your power needs will be in the event of a disaster unless we speak with your first. We're more than happy to help by telephone at 888.680.2427 or by email at sales AT mrsolar.com at no cost or obligation from you until you make the decision to purchase your system. Some of you will already know what you want and are here shopping for a pre-designed system to purchase. We are certainly happy to oblige you and invite you to have a look at the products below and encourage you to call/email us with any questions you might have.
We'll close here by saying this: The ONLY way to ensure long-term electrical power in your home during a grid-down scenario is to own a solar power system - you'll only be able to ration fuel for so long. And, quite honestly, can you consider yourself to be truly prepared without a solar backup power system? You know the answer...