Submit Content
- Seeking general interest blog posts from about solar energy. Promote your business or cause, get a link to your site!
Sign up here to join our Wholesale Discount Club for lower prices than those advertised on our website.
Corporate Address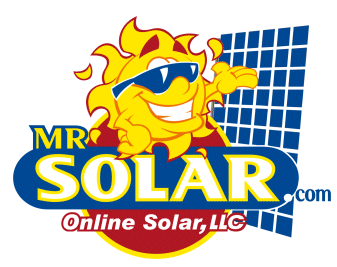 ONLINE SOLAR, LLC
PO Box 812
Hunt Valley, MD, 21030
EM:
sales@mrsolar.com

TEL:
888.680.2427
FAX: 410.528.9445
www.MrSolar.com
Business Hours (ET/PT)
Monday-Friday: 8am to 5pm
Saturday: Closed
Sunday: Closed
Who are we?
Online Solar, LLC and MrSolar.com are a family-owned and operated business based in Baltimore, MD, USA, that provides solar and wind energy products to customers across North America.
A+ Rating at Better Business Bureau
Solar energy equipment experts
Project engineering available